Availability:
Independent Consultants - Large Practice Solution
High Schools
By default, student accounts expire on December 31st. If a high school counseling office wishes to do so, they can "freeze" student lists before then by specifying a freeze date in the ADMIN section of the counselor site.
To set a Frozen List Date, click on the ADMIN menu and then click on the green SETTINGS button. Enter the desired freeze date in the Freeze Lists panel and click SAVE.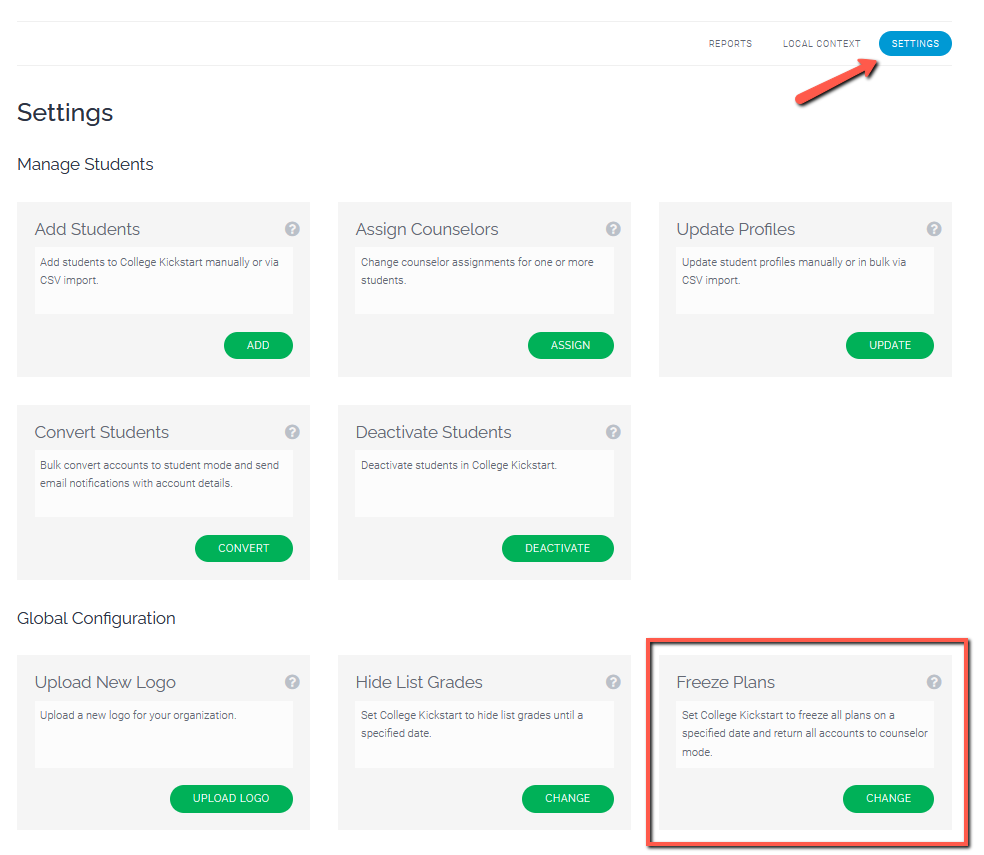 You will be able to select a specific date on which to Freeze all student accounts or never freeze the accounts.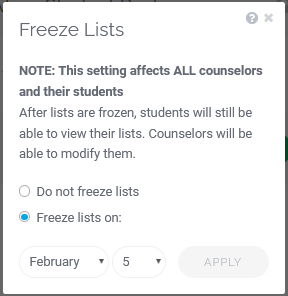 Once applied, the text will automatically show the setting selected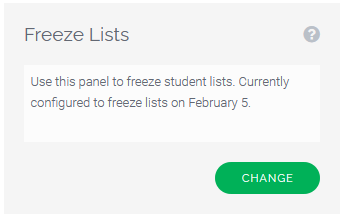 NOTE: Only the Senior class will be affected
Starting on the date specified, students will still be able to log in and view the MY PLAN page, including the Summary View, Requirements View, Need-Based Aid View, and Merit Aid View. The views will reflect the latest version of the student plan, including any counselor changes after the Frozen List date. The students, however, won't be able to modify their plans.
Two weeks before the Frozen List date, both the counselors and the students will see a warning message on their dashboards:


Starting on the freeze date, the senior class will only be able to view the reports, which will reflect the latest version of the student plan. Both the seniors and counselors will also get a message indicating that accounts are frozen and are view only.


Starting on the Frozen List date, counselors will be able to update plans for all students, including those whose accounts are in student mode. The plans may be updated using the rocket ship icon in the Actions column of the Student Summaries.