Upgrading from a Standard plan to a Plus or Premium plan can be done using the link in your MY PLAN page.
NOTE: To upgrade your subscription plan you will need to log into your account first.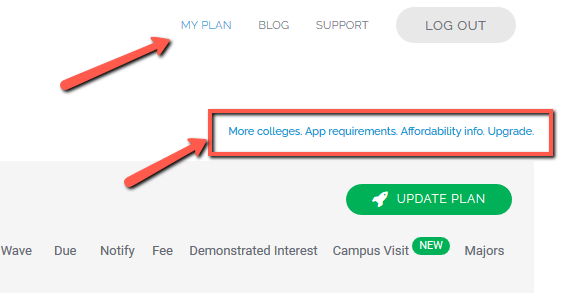 On the MY PURCHASES page, you will see the current subscription.
Click the UPGRADE button, which will open a new window where you will be able to select the plan you wish to upgrade to.

Note: This screen displays the cost of the upgrade before any discounts are applied. You will be able to provide a discount code and see the updated amount due on the next page before you proceed with your payment.

After selecting the new plan, you'll be redirected to the CONFIRM INVOICE page. It will indicate the amount due.
If you have been provided a discount code, you may enter it in the DISCOUNT CODE text box and hit APPLY.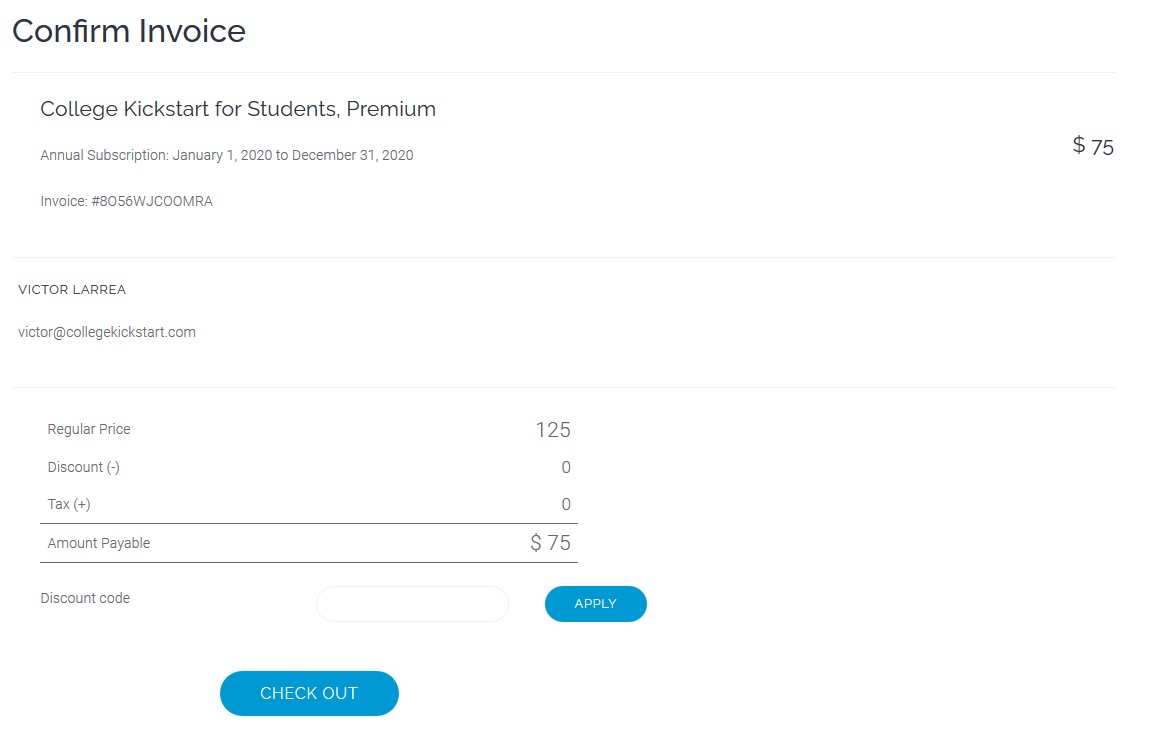 After submitting the form, you will be asked to enter your payment information.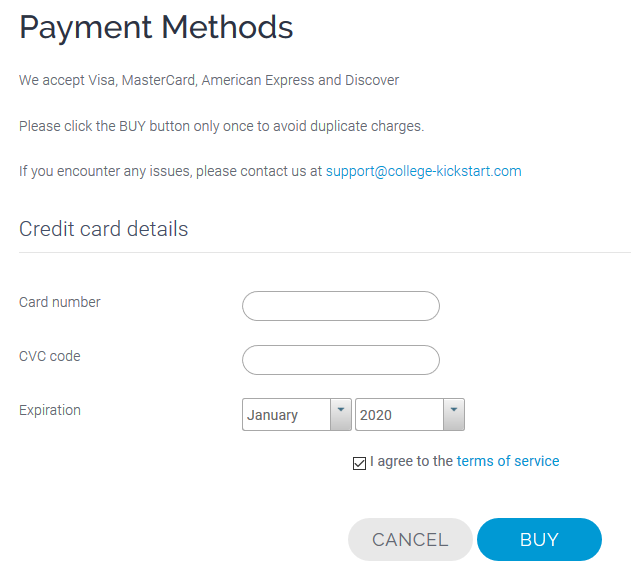 Click the BUY button to complete your upgrade.