Availability:
Independent Consultants - Large Practice Solution
High Schools
If your school logo has changed or you would like to use a different logo in your reports, counselors can easily change the logo by going to the ADMIN→SETTINGS page.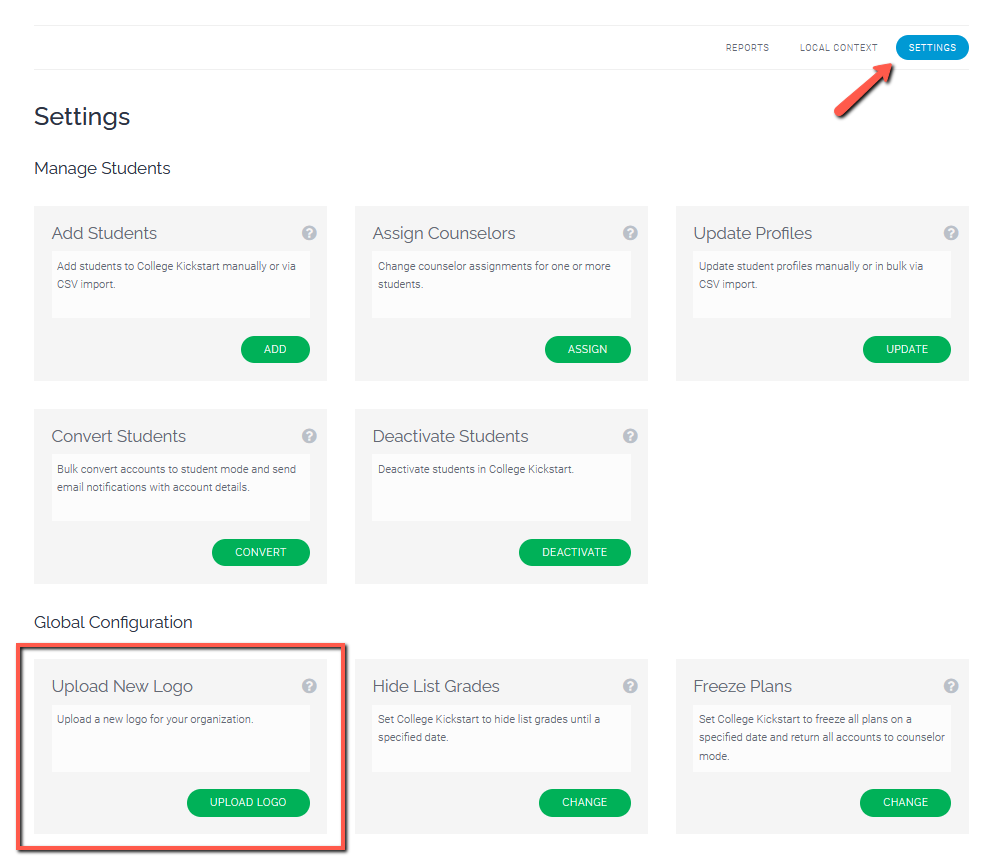 By pressing the UPLOAD LOGO button, you will be redirected to a new window where you will be able to select the new logo. Once selected, press the UPLOAD IMAGE button to upload the new logo.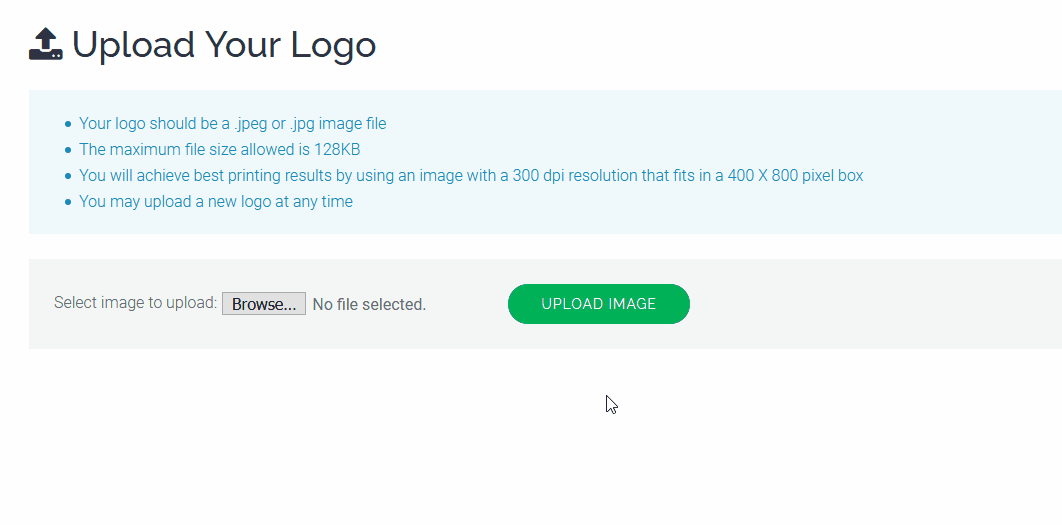 NOTE: The image logo should be in JPEG format, 300 dpi, and a maximum size of 400 x 800 pixels.