Counselor can easily create a PDF report by clicking a VIEW SUMMARY button.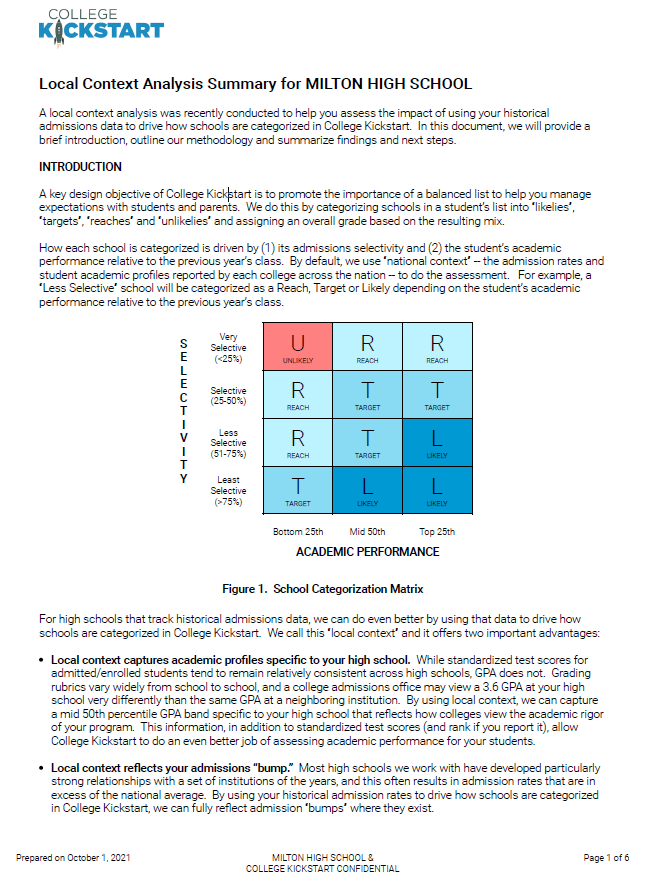 The report contains different section explaining how different schools are categorized.
Introduction

Explains how schools get categorized and how to read the School Categorization Matrix.

What we did

This will show what College Kickstart requires to take advantage of your local data and the difference between national and local context.

Findings

The findings section contains three sub-section which help counselors get an overall view of what their data looks like.


Impact on coverage: Will display the total number of schools, applications, admittance and enrollment.

Impact on academic performance: Will show the difference between the national data and your school's data.
Impact on school categorization: Here counselors will be able to view how the schools are getting categorized.

Final Step - Editorial Review

The Editorial Review describes how to read and take advantages of your data.