Availability:
Independent Consultants - Large Practice Solution
High Schools
Counselors will be able to convert accounts to Student-Powered through the Settings page.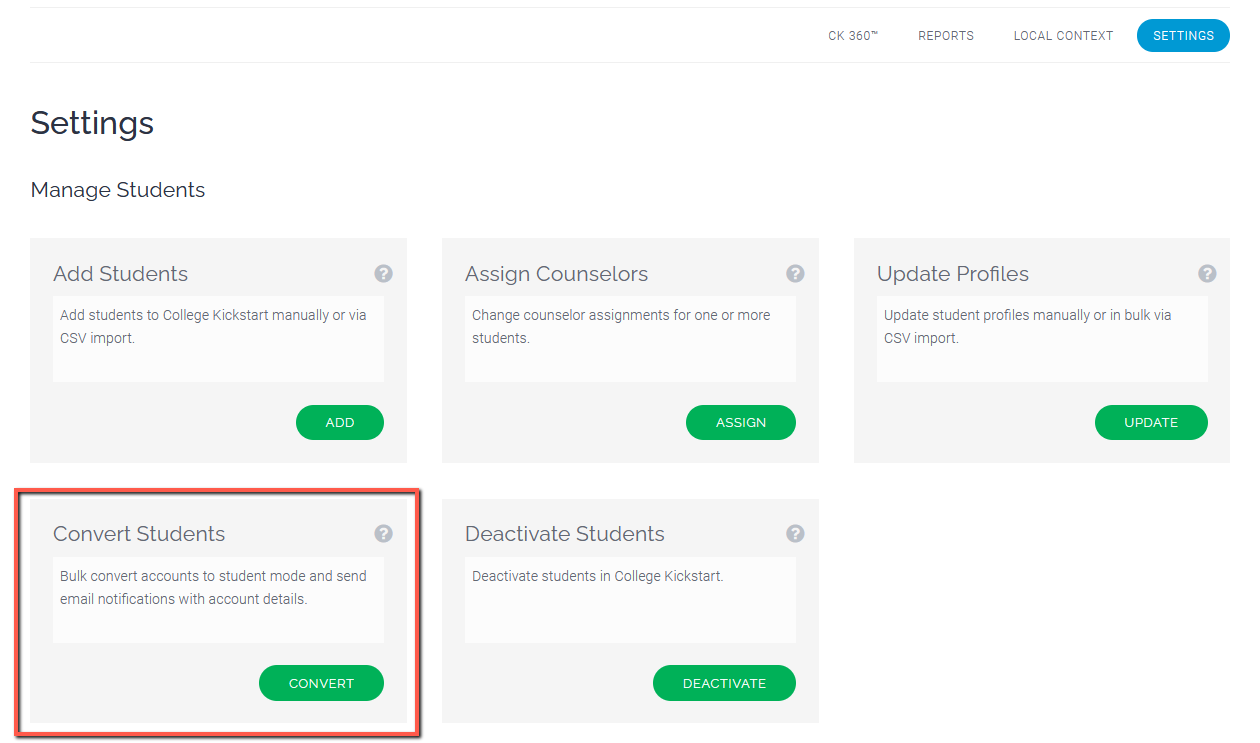 Counselors will be able to select particular student or all student from the current or future class.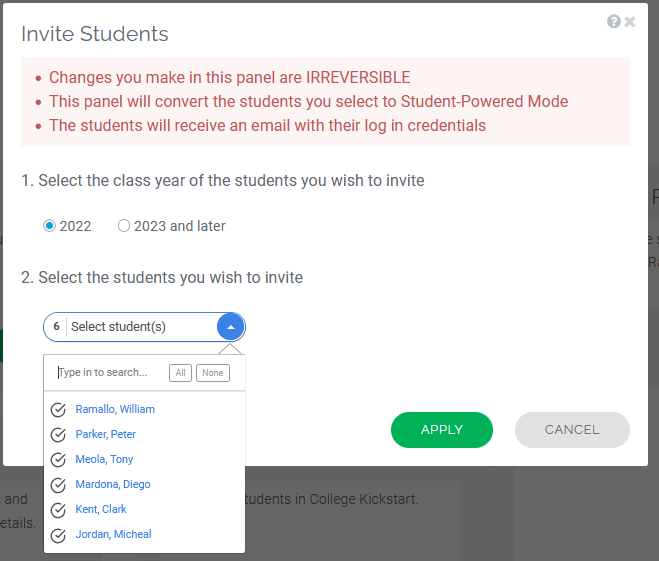 Once you click apply the counselor will get the following confirmation: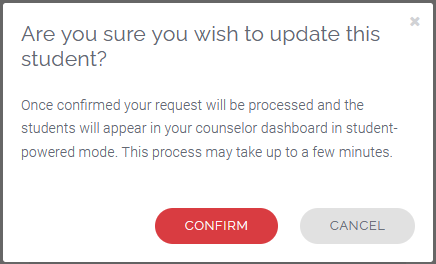 NOTE: Once converted to Student-Powered, counselors will no longer be able to modify a student's plan.
All students will receive a welcome email with their credentials once converted to Student-Powered: