AVAILABILITY
Independent Consultants - Large Practice Solution
High Schools

A counselor has two methods to convert a student's account from Counselor-powered to Student-powered:
Individual accounts can be converted on the Counselor dashboard
Multiple students accounts can be converted using this CONVERT STUDENTS panel
To find the CONVERT STUDENTS panel, please go to ADMIN > SETTINGS > CONVERT STUDENTS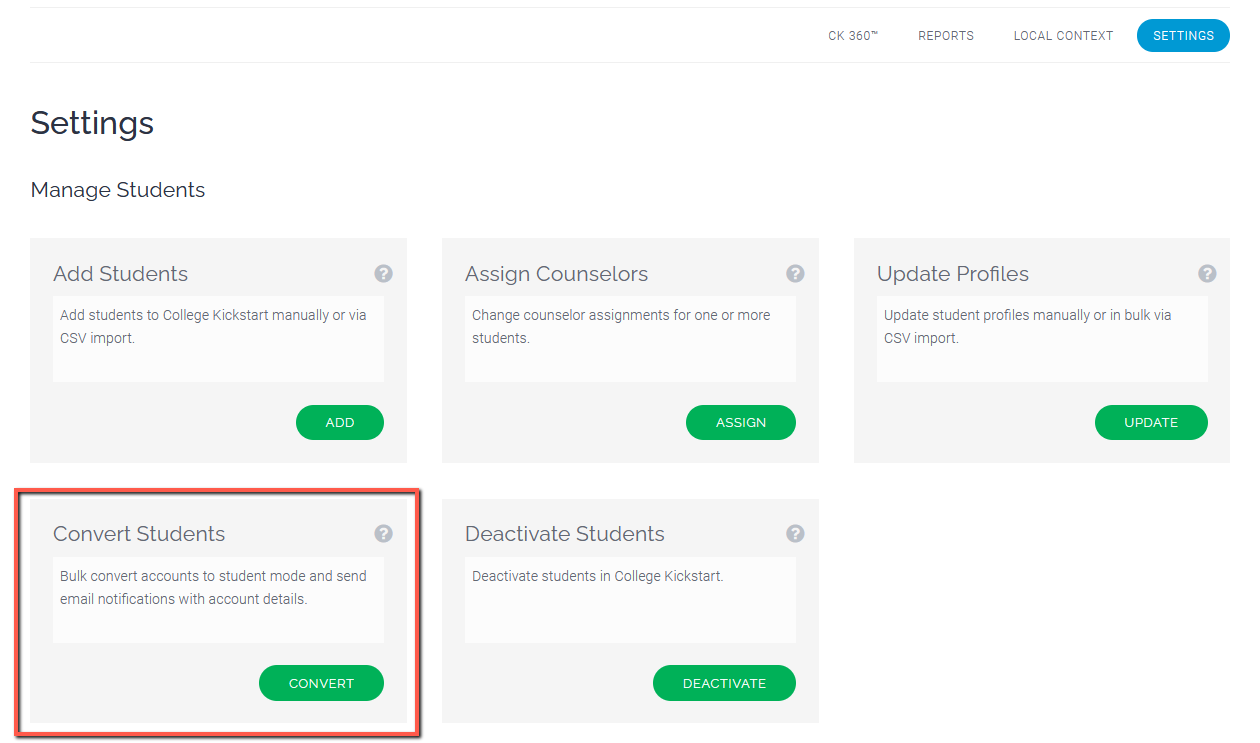 Counselors first will choose to view students from either the current class or the future classes, and then can select the students to convert. Counselors can choose a single student or all students. Student names which are greyed-out are already in Student-powered mode and cannot be converted.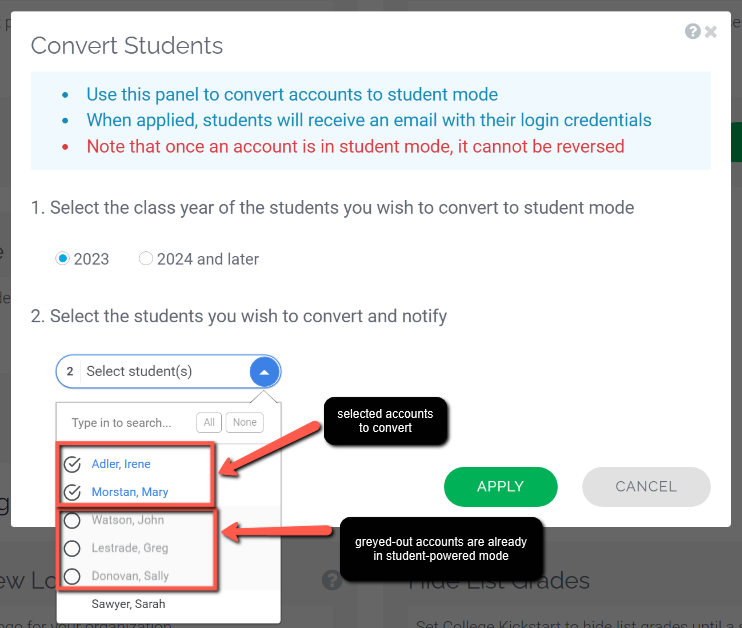 Once the students are selected and the counselor clicks apply, a confirmation message will appear.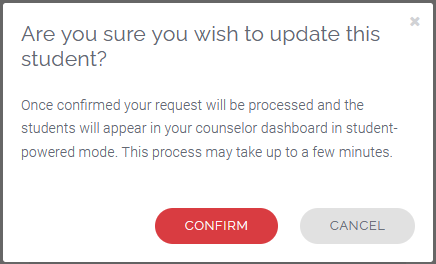 After clicking confirm, the conversion process will begin and the counselor will be returned to the settings page. Once a student's account is converted to Student-powered mode, the student will automatically be sent a welcome email that contains their login credentials and a guide for getting started.