Availability:
Students and Parents Premium plans
Independent Consultants
Independent Consultants - Large Practice Solution
High Schools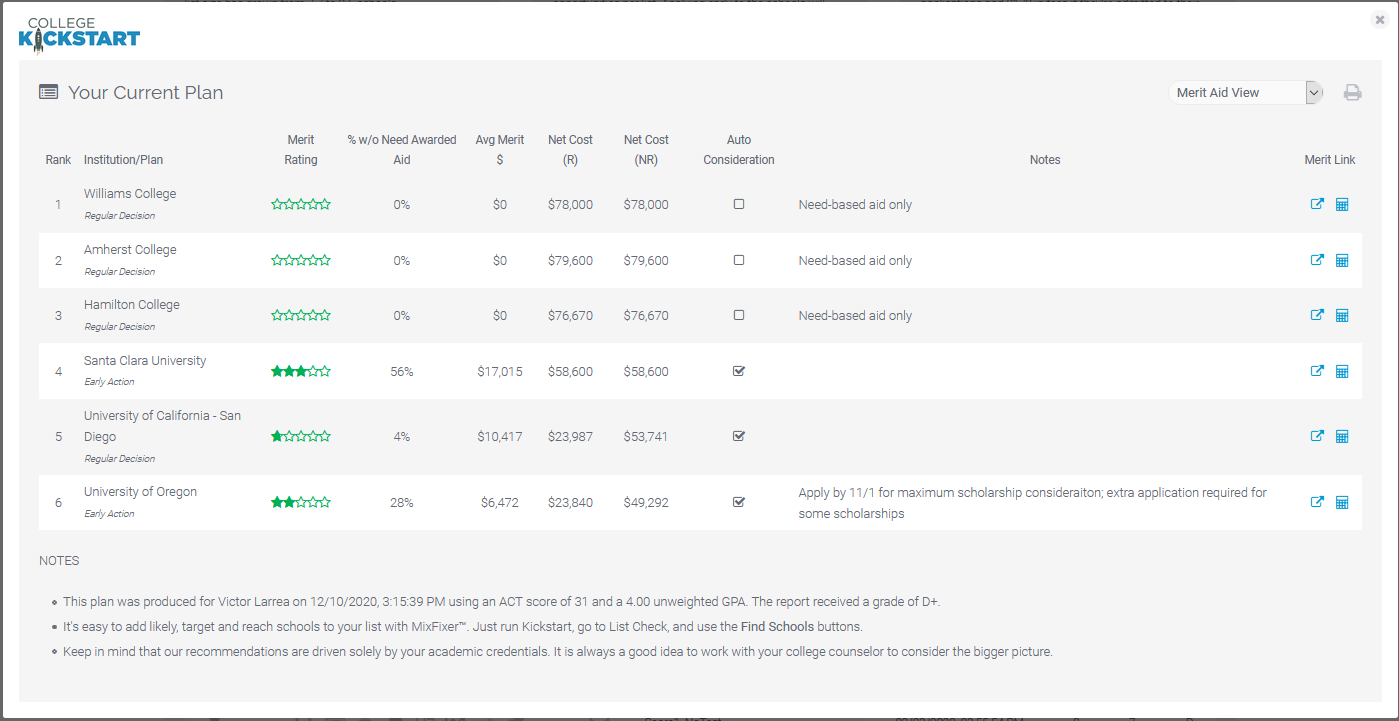 Percent Without Need Receiving Aid: This is the percentage of undergraduates without demonstrated financial need that received merit aid. The higher this number the better.
Average Merit Aid Package: This is the average merit-aid package received by undergraduates awarded merit-aid.
Net Cost: This is the total cost of attendance less merit aid. Use this number to compare likely schools to give you a sense of relative cost. You can view the net cost for residents (R) and non-residents (NR)
Automatic Consideration: This indicates whether the institution automatically considers you for institutional scholarships when you submit your application. This will save you from having to do more paperwork.
Notes: Will have any special notes that will help students. Some schools have specific deadlines you must meet in order to be considered for merit scholarships.
NOTE: Schools with early Merit Deadlines that are categorized as Targets or Likelies will see the Merit deadline date in the Action Plan tab.