AVAILABILITY:
High Schools
Board Reporting Service - Plus Plan
The Ratings and Rankings Summary by Quintile is available in the standard Outcomes Summary Report. This Quintile Analysis Report provides a more detailed breakdown by quintile.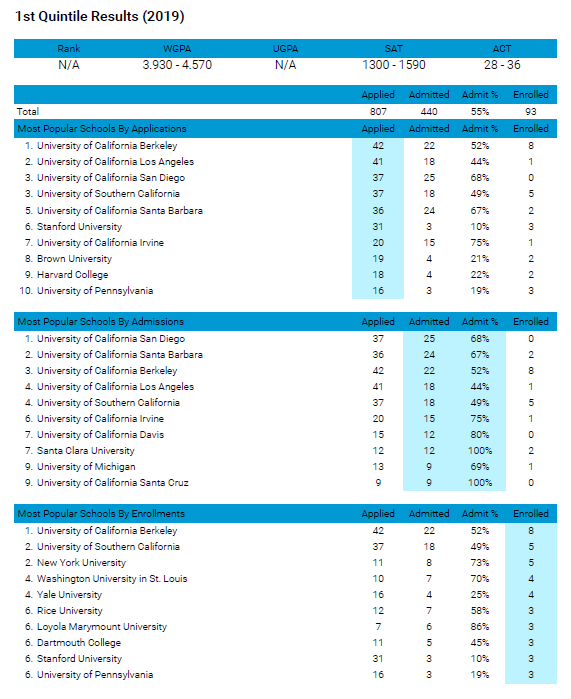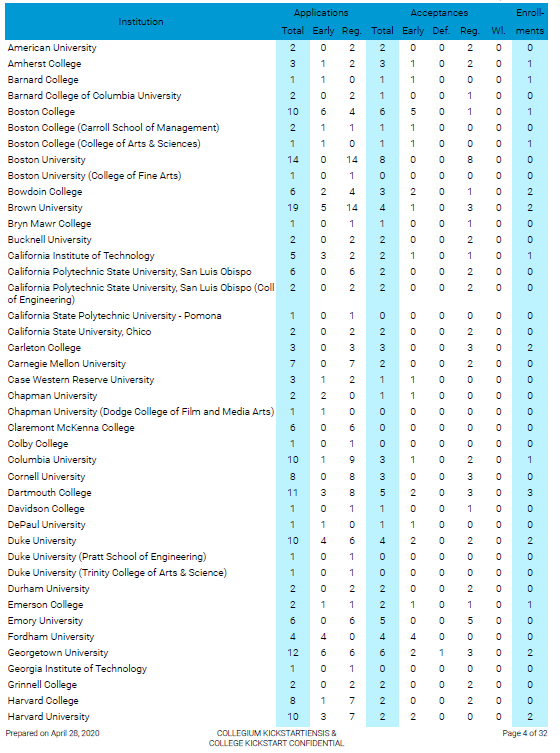 The quintile analysis report gives you the ability to delve deeper into where your students are applying and results based on the academic cohort. Enrollment mix and admission rate breakdowns are summarized in the first two pages of the report, followed by detailed quintile breakdowns.
The report will provide the most popular schools which students applied, admitted and enrolled.
For each academic quintile, rank, GPA and test score bands are provided, as well as a list of every institution that was applied to by students in that quintile complete with application, admittance and enrollment detail.
Intended Uses
Assess how enrollment mix and admission rates are impacted by academic performance
Explore the types of schools students in each academic quintile are applying to and how successful they've been in gaining admission
Give visibility to what's happening with weaker students to ensure they are being sufficiently supported
Common Questions
How do you determine academic quintile?

Academic quintile is determined by class rank, weighted GPA or unweighted GPA in that order.