The suitcase icon under the ACTIONS column is only enabled for Senior students that have finished their application process of the previous year or students that have graduated.

It allows counselors to track the outcomes of each student. The counselor may adjust the students list if (s)he applied or enrolled in other schools that were not initially in the list. The counselor may modify or adjust the list to have in the record.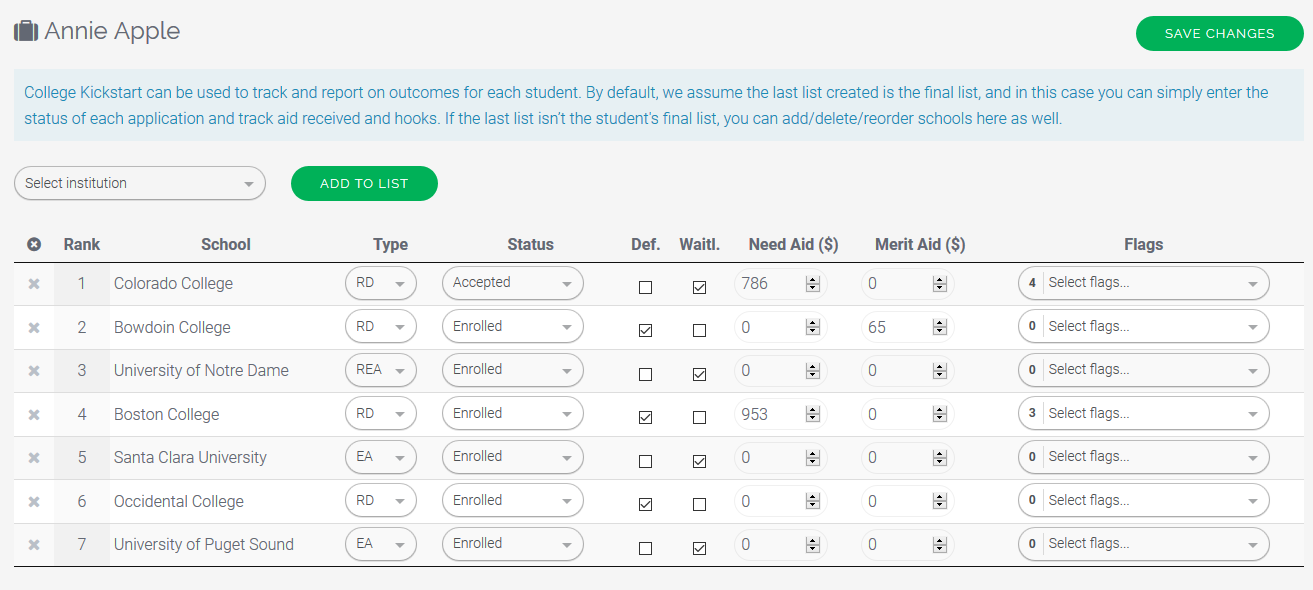 Counselors may add school by using the scroll bar at the top and pressing the ADD TO LIST button. He may either type the name of the school or just scroll up or down the menu until the school is found.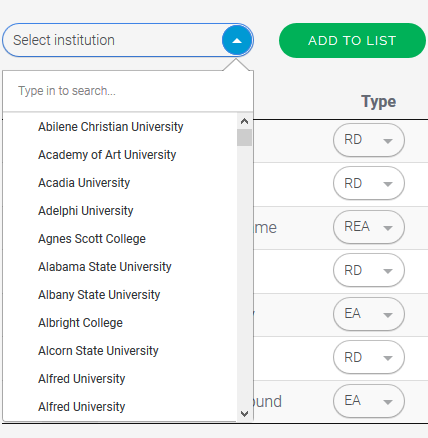 A counselor may also modify the type of application and the outcome or status of the application. He can indicate if the student was DEFERRED and/or was placed in the WAITLIST. If the student received any aid either NEED AID or MERIT AID, the counselor may keep the record of it.

Lastly, any flags or hook can be added to the school to the school that the student applied.
Changes only will be saved after clicking on the SAVE CHANGES button on the top right of the window.