Availability:
Students and Parents Plus and Premium plans
Independent Consultants
Independent Consultants - Large Practice Solution
High Schools
The Requirement View enables students/counselors to review the requirements for each University/College. It helps the student prepare when applying to the school. (S)He will see whether the school requires any recommendation letters, additional essays or prompts, or tests.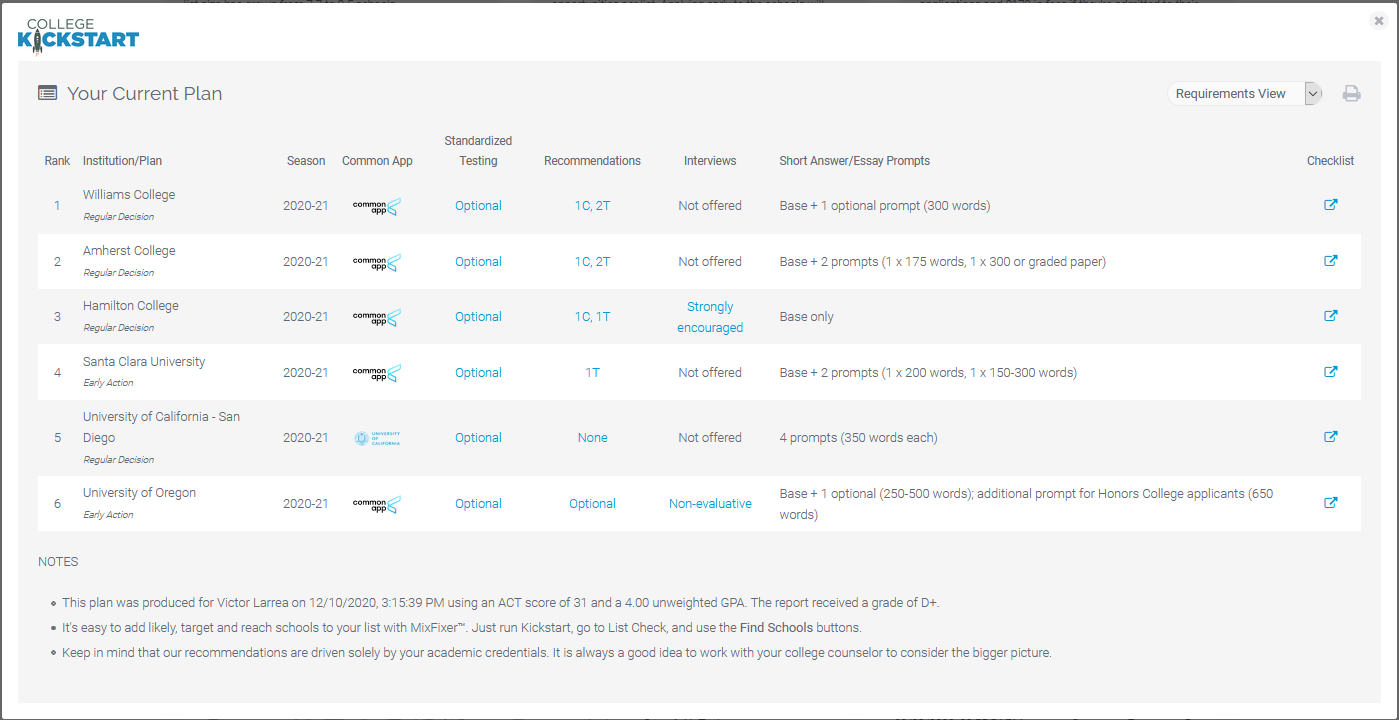 If the student is ready to apply, (s)he will find a link under the COMMON APP column which will take them to the application page.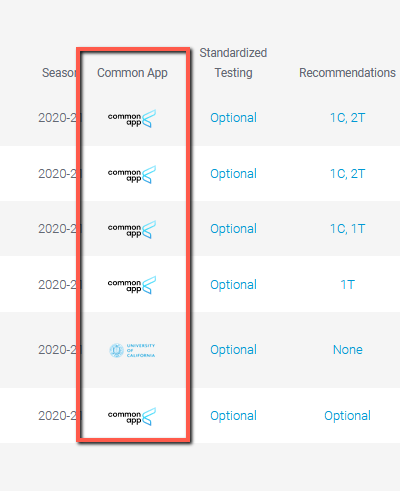 The student will also find links to the required exams, recommendation and interview requirements for each Institution. Under the checklist, the student will be able to click on the link which will lead them directly to the institution's website page with all the requirements.