The Summary View enables students/Counselors to quickly review the student's plan. It allows to student/counselor to view in what wave the applications should be submitted and the due date, as well as the cost of the application.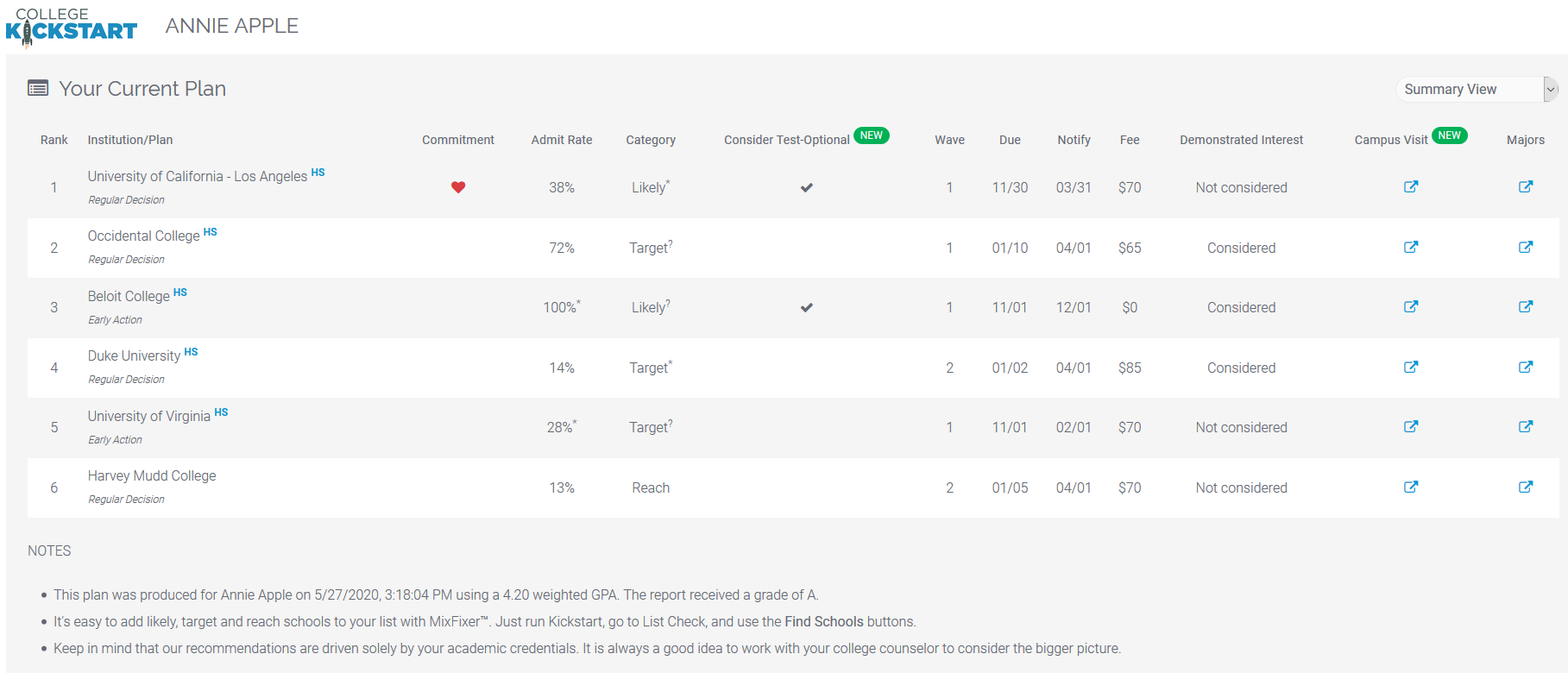 At the right, there is a link in which will direct the counselor or student to research/review all the majors offered by the University/College.
Normally, a standardized test score would be required to run College Kickstart. In light of the uncertainty surrounding SAT/ACT testing this fall, we are temporarily relaxing this requirement so that students without test results can use College Kickstart with just a GPA or class rank. Students and counselors will notice a question mark by the category if there were no assessable academic profile metrics available.