Your battle-hardened experience and finely-honed instinct are invaluable to your students and their families. You want the best outcome for each student. No one wants to be the dream killer.
When you need to level-set expectations, an objective second opinion speaks volumes. You need more than last year's national admission stats and your school's current scattergrams.
These two features are your voice of reason to reinforce your recommendations and help tell a fact-based story.
List Check
The overall assessment of a student's plan is based on the latest data with the goal of creating a balanced plan. It takes into consideration each school's selectivity and the student's GPA and/or test scores as well as your high school's local context and hooks determined by your team.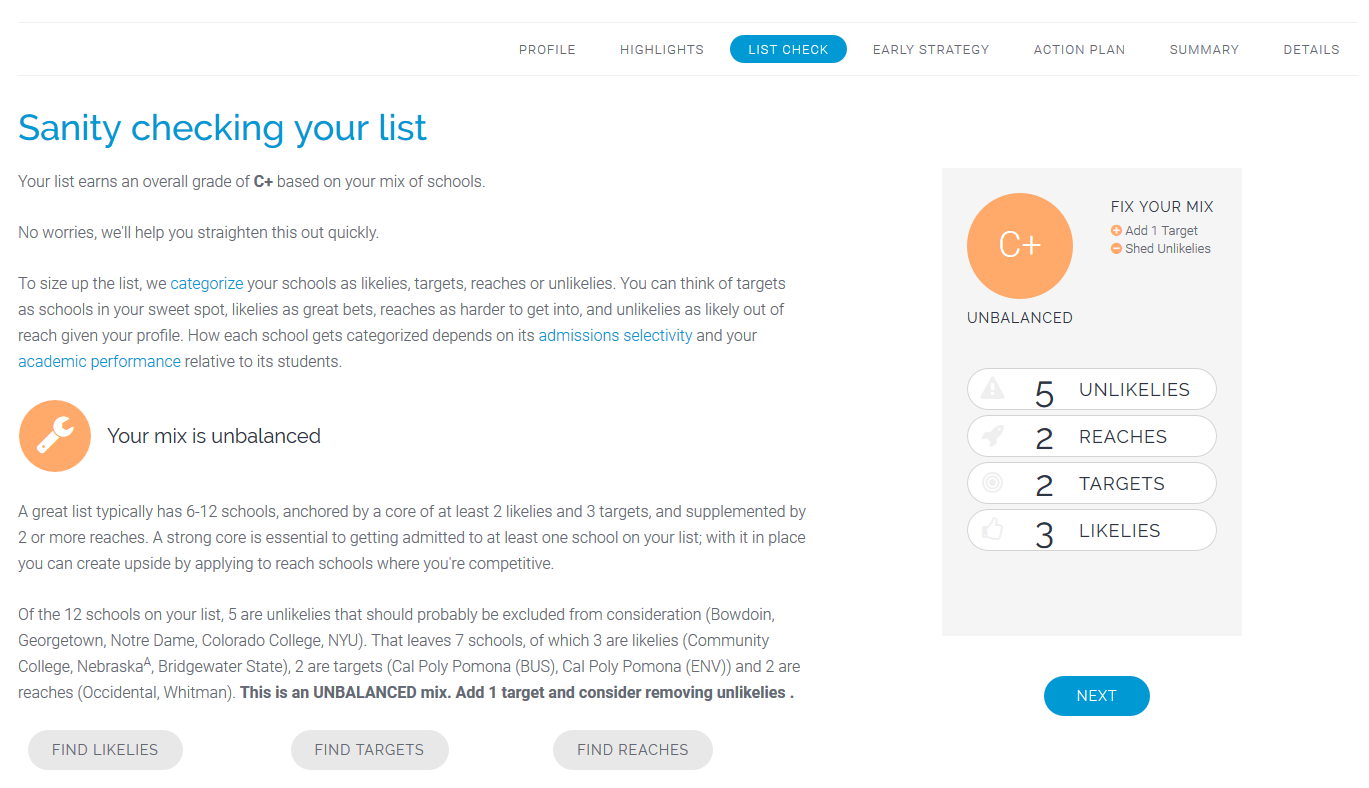 Categorization Matrix
When you show how each school is categorized, you can more clearly underscore why the plan is not balanced, and why a particular school is not in a particular category. It's a catalyst to shift the conversation from "why not" to "what instead" – recommendations to create a balanced college list.
In this example, you can explain why NYU, Georgetown, Notre Dame, and Colorado College are Unlikelies – the student's academics are not strong enough for these very selective schools. Cal Poly Pomona, on the other hand, is a Target because it's a Less Selective school (50-75% admit rate) and the student's credentials are in the upper percentile, 50-75%, of the previous year's class.