AVAILABILITY
Independent Consultants - Large Practice Solution
High Schools
If your school logo has changed or you would like to use a different logo in your reports, counselors can easily change the logo by going to the ADMIN>SETTINGS>UPLOAD NEW LOGO panel.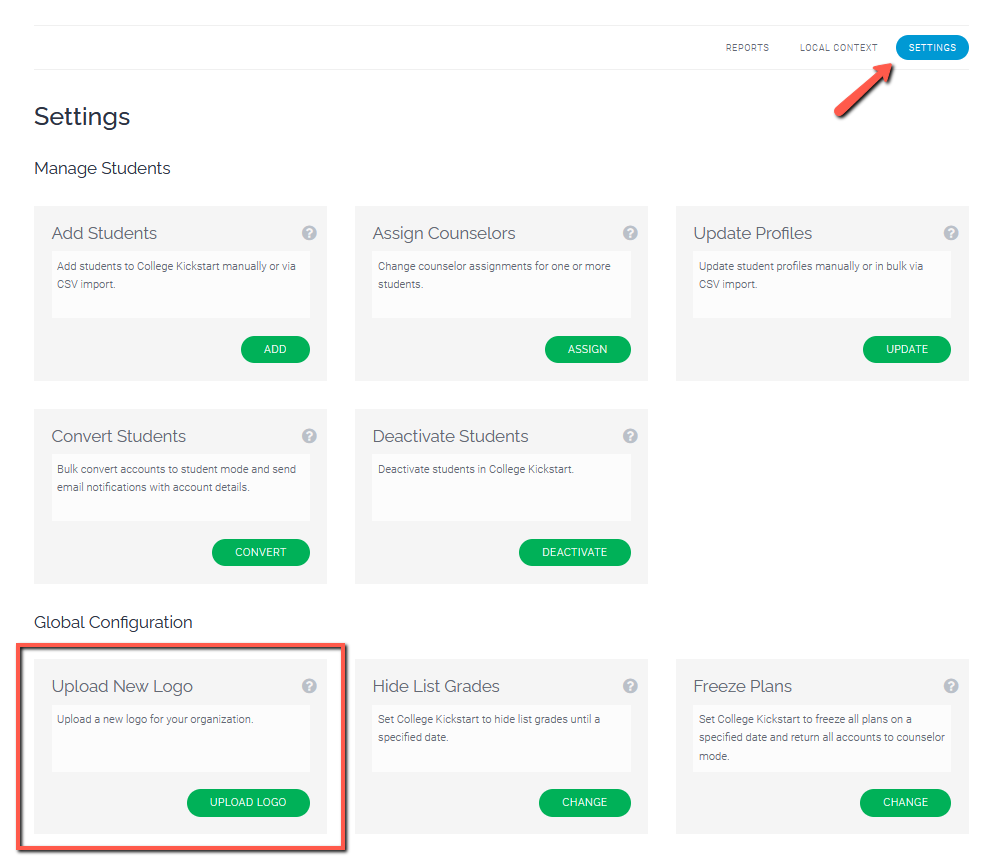 By pressing the UPLOAD LOGO button, you will be redirected to a new window where you will be able to select the new logo from your files. Once selected, just press the UPLOAD IMAGE button to upload the new logo. You will receive a confirmation upon successful upload. Be sure to clear your browser cache before using the new logo.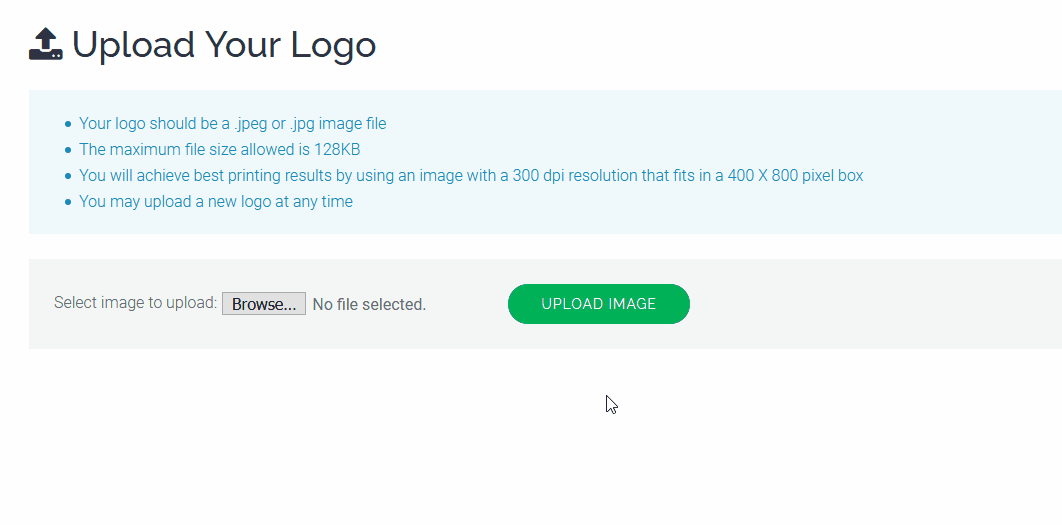 NOTE: The image logo should be in JPEG format and sized at 300 dpi with a maximum of 400 x 800 pixels and 128kB.