AVAILABILITY
Independent Consultants - Large Practice Solution
High Schools
The Plan and Outcomes Report can be located at the end of the page of the REPORT section.

Like the Outcomes Summary Report, this report enables High School Counselors and Independent Consultants - Large Practice Solution to view all the outcomes of the student's college plans.
Unlike the Summary report, which only provides the last 3 years, the Plan and Outcomes will allow you to view the entire history or just a range of classes.

Once the range is selected, counselors will be able to view all the details of the results.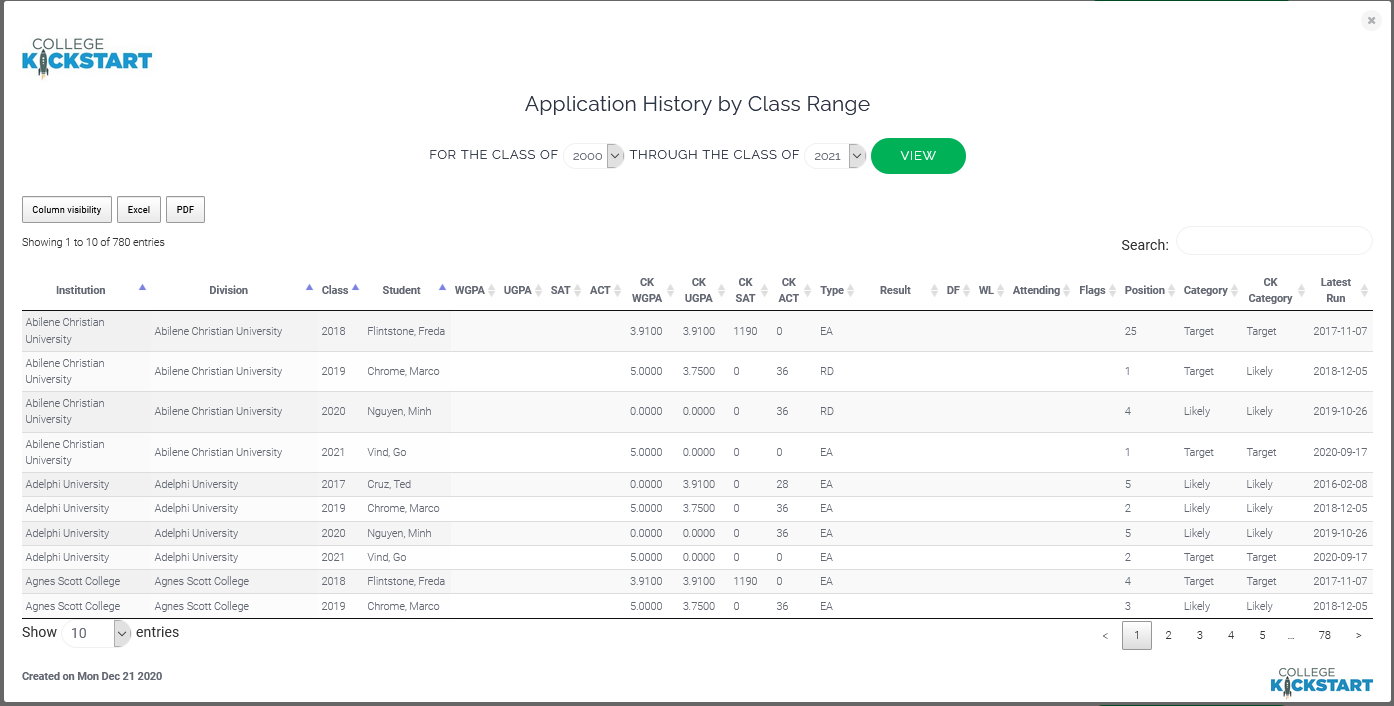 You will also be able to be more specific by just adding or removing fields of interest.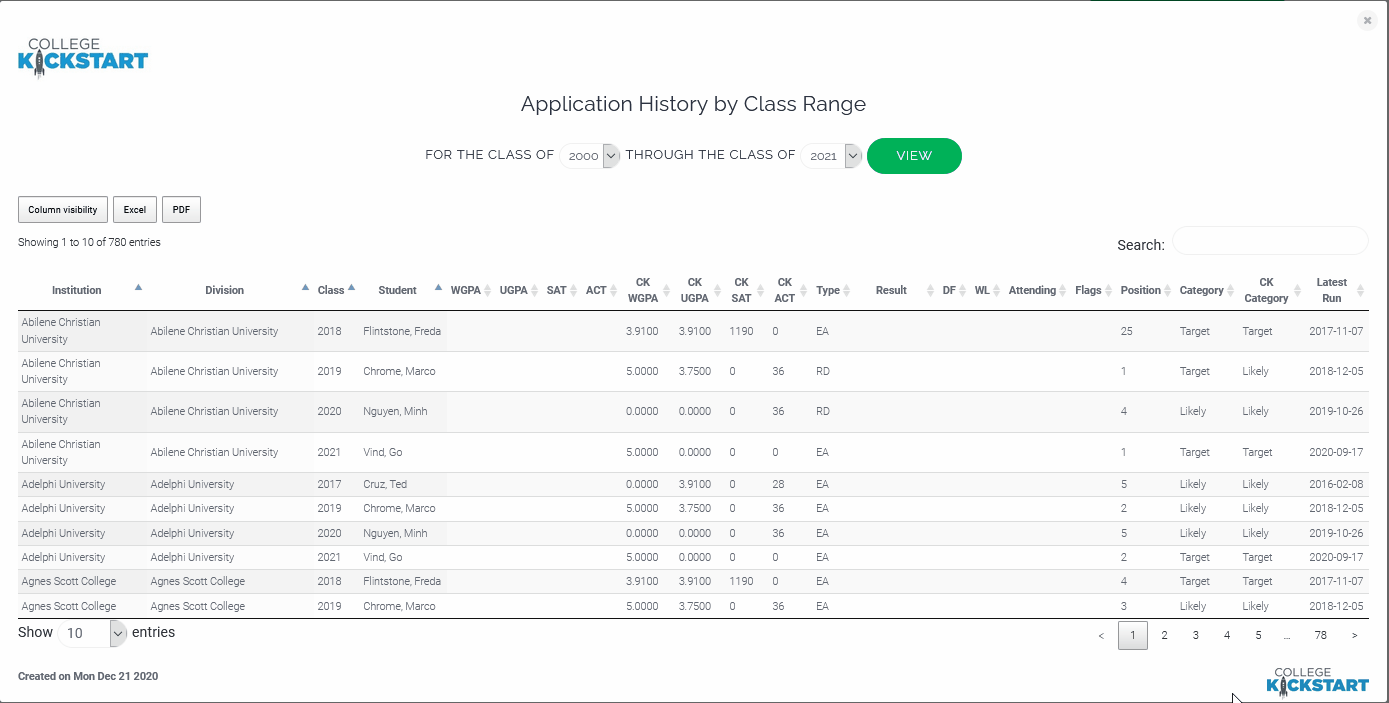 Once ready, you may export the report in an excel or PDF format to share with colleagues/parents.