From your counselor dashboard, by selecting a particular student, you will be able to view that student's entire history.
You will be able to view the number of schools that students had in each college plan run, the grade it received, and the time of execution.
You will also be able to view exact details of the college plan by using the ACTION icons.

If you would like to share any of the reports with a parent or student, you will be able to print any particular report using the PRINT icon.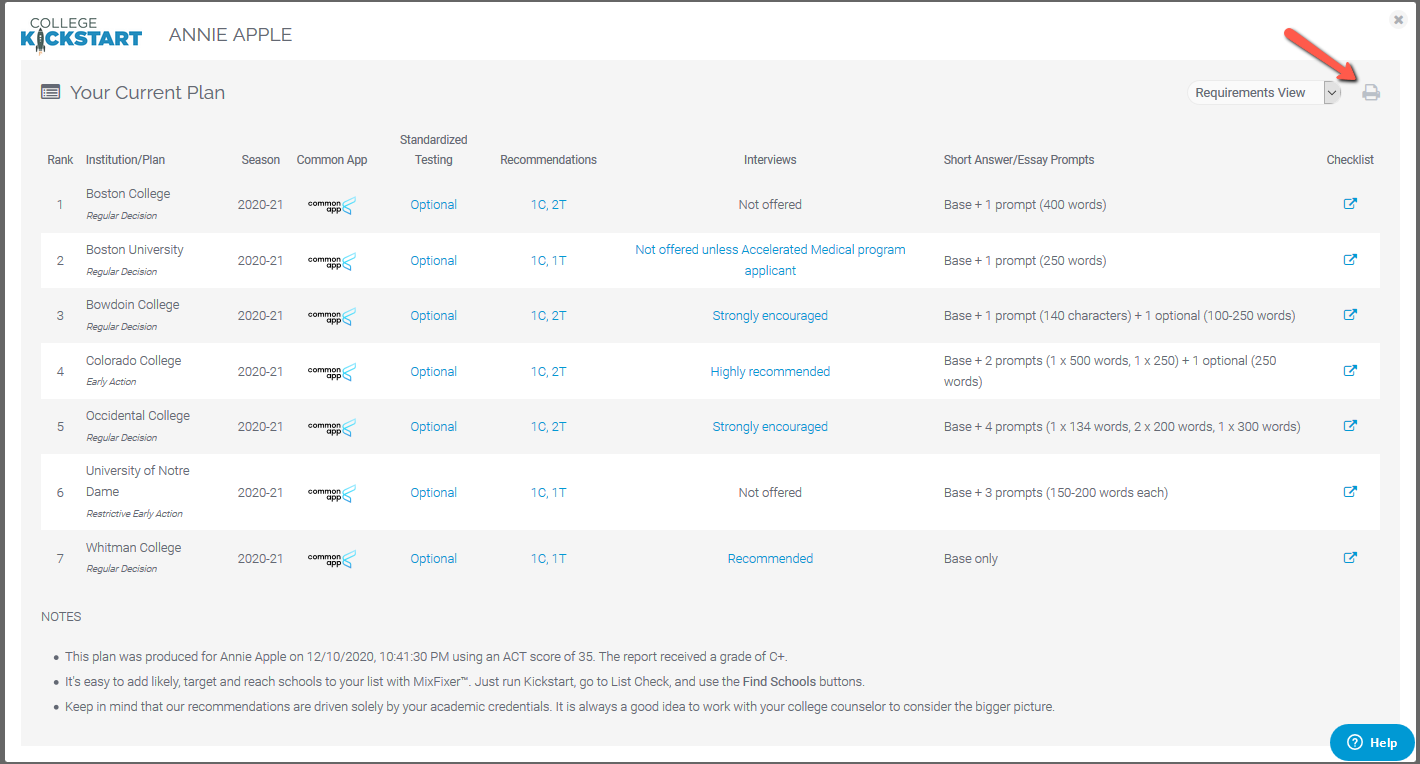 NOTE: Using the ROCKET (running a college plan) icon of a previous run will automatically make that run the current one and replace the latest run.

We do not recommend using this unless the latest run did receive the worst grade and the student preferred the previous one.